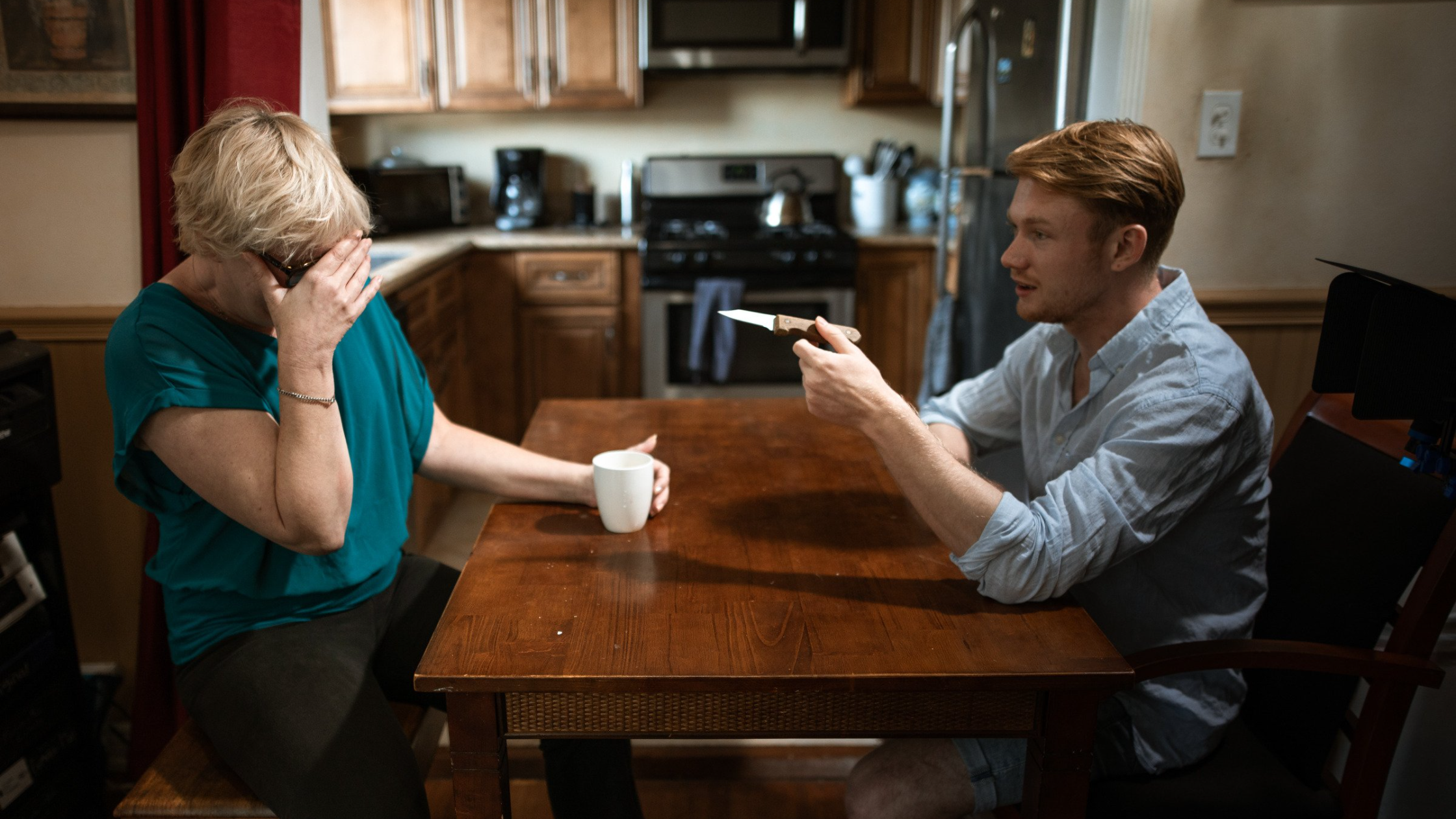 SIGNS YOU ARE DATING A NARCISSIST
It might be challenging to understand relationships with a narcissist at first because most of these relationships start positively and beautifully. A narcissist can be charming, fun to be with, and appear loving initially; it is at the stage where you expect your relationship to get more serious that you begin to notice these toxic signs.
Narcissistic Personality Disorder (NPD) is a mental health problem characterized by series of behavioral traits, some of which include an excessive need for admiration and attention, a grandiose sense of entitlement, demonstrations of arrogant attitudes and behaviors, and lots more. Narcissism is not the same as having self-confidence or being self-absorbed. It is more of extreme selfishness at the expense of others and the inability to consider other's feelings at all.
When you get to that stage where your partner's attitudes start giving you concerns, when you begin to wonder if how you are being treated is healthy, you may be wondering within yourself by now if your partner has Narcissistic Personality Disorder. Please, do not diagnose your partner in a conversation. Instead, keep reading to get to know more to know if your fears concerning your relationship are valid or not.
Here are signs to know your partner is a narcissist.
1.THEY COME ON TOO STRONG AT THE BEGINNING.
We all love to feel wanted and loved, but true love is not instant; it has to be nurtured and grown over a period of time. If they are constantly texting or calling you, told you they love you within the first month or even week, they tell you how smart and compatible you are even if you've only just started seeing each other.
If they are love bombing you from the onset of your relationship, you may be dating a narcissist. Most people with NPD always try to manufacture or create emotional connections early in a relationship.
2.THEY MAKE THE CONVERSATION ALWAYS ABOUT THEM.
Narcissists love to talk about their achievements and accomplishments constantly, and they do this because they feel they are better and smarter than everyone else.
They often exaggerate their achievements and polish up stories to gain adoration from others. They are poor listeners and like to be in control of every conversation completely. They are always soaked up talking about themselves and would hardly listen to you.
If they don't always show interest in learning more about you or always cut you short to turn the conversation to be about them, what I call hijacking conversations, you are with a narcissist.
3. THEY NEED A LOT OF PRAISE.
Narcissists feed off on compliments and praise, and if you are not giving it to them, they will look for it by every means. Ever wondered why they are constantly boasting about themselves? It is so you can tell them how great they are.
They use other people to massage their sense of worth and make them feel very important. They may seem like they are super confident people, but deep within, they have low self-esteem, their egos can be easily bruised. Real self-confident people don't rely on other people to feel good about themselves.
Narcissists punish everyone around them for their lack of self-confidence. Wherever they are not praised or seen like a mini-god, they don't thrive there.
4. THEY LACK EMPATHY.
Narcissists cannot feel how others feel. It's hard for them to make you feel validated, understood, or accepted because they simply can't relate to other people's emotions. They see people as tools; whenever they hurt you, and you let them know, they make you feel like it's your fault and that you deserved it.
They don't genuinely apologize for anything. They are repeat offenders, they feel entitled, and they derive pleasure from others' pains. They really don't care how you feel and may even get bored when you try to express your sadness or concern.
5. THEY BELIEVE THEY ARE BETTER THAN EVERYONE ELSE.
Narcissists believe that they are special and more unique than everyone else and should only associate with special or high-status people. They often make their partners feel like they are doing them a favor by dating them. They have an over-bloated sense of self-importance.
6. THEY ARE VERY MANIPULATIVE.
One of the things Narcissists do is to gaslight you. They make you feel like a liar by disregarding your truth or reality. They emotionally abuse you and make you feel less confident about yourself.
They make you believe that everything you do is wrong. They falsely accuse you so much that you'll always feel you are the cause of every problem, and so you have to be the one apologizing all the time.
Narcissists enjoy causing others to doubt themselves as a way to gain superiority, and because they enjoy being worshipped, they always manipulate their victims to get that.
7. THEY TRY TO CUT YOU OFF EVERYBODY.
Most narcissists don't have any long-term or real friends. Most times, they only have casual acquittances, buddies they oppress, and stuff, and as a result, they get uncomfortable when they see you trying to hang out with yours.
They make you feel guilty for not spending enough time with them or even go as far as to talk down the types of friends you have. They want you to themselves alone and try to cut you off every other person, including your family members.
They would always paint everyone you try to be around as evil and give you reasons not to be close to them. They love to totally be in control of your life and every choice you make.
8. THEY CONSTANTLY TALK YOU DOWN.
They are good at being verbally abusive. They enjoy lowering other's self-esteem to increase their own. It makes them feel powerful and in control, and so they don't miss any opportunity to pull you down with words, call you names, hit you with hurtful statements, and make annoying jokes about you.
Everything you do, from your choice of friends, how you dress, how you talk and even the music you listen to, is a problem for them. They are the ones who would thrash your achievements with hurtful and demeaning remarks; they would always find a way to knock you down when you do something worth celebrating.
They always want you to feel you are not better than them. And you know what, they love to see you react to what they say. Narcissists love reactions because it gives them the satisfaction that they can successfully affect your emotions.
9. THEY FIND IT HARD TO DEFINE YOUR RELATIONSHIP.
Narcissists often don't commit to relationships as they ought to, but they expect your commitment one hundred percent. Some of them will expect you to treat them like they are your partner just so they can enjoy the emotional and sexual benefits while they practically still flirt or have flings with other people.
When you try to talk about your feelings and what you perceive about the relationship, they tag you a nag; they say you are dramatic, unnecessarily fussy, and further use that as an excuse not to be fully committed to you.
Once the weight of the relationship falls mainly on your side and your partner doesn't seem to see anything wrong about it, you might be dating a narcissist.
10. THEY THINK THEY ARE ALWAYS RIGHT ABOUT EVERYTHING.
It always feels impossible to fight with a narcissist; they always believe they are right and never apologize. They either win the fight or scatter everything.
It is difficult for them to hear you, understand you, take responsibility for their part, or compromise. It is best to avoid arguments with them; they will make you feel crazy. They would rather argue or put up a fight than admit they are wrong and apologize.
This is why they don't ever take responsibility for anything, even their past relationships. They will always blame the failure on the other person; as far as they are concerned, they are perfectly blameless, and their history is always about others doing them wrong. They never have or will never be wrong in their own eyes.
11. THEY PUT UP A FIGHT WHEN YOU TRY TO BREAK UP WITH THEM.
A narcissist will panic when you try to break up with them; as soon as they see you trying to back out, they will try their best to keep you. They may put up acts to convince you they have changed, but it won't be long before you find out they never actually changed, and when you insist on quitting the relationship, they will try to hurt you for leaving  them.
Narcissists get mad and want revenge when their ego is bruised. They might start bad-mouthing you or start dating another person immediately just to make you feel jealous. Some can even go as far as asking out your friends to get back at you.
Being in a relationship with someone who is constantly abusing, criticizing, gaslighting, belittling, and not committing to you emotionally is draining. You cannot change them or make them happy by giving them all the love or even changing yourself to satisfy their desires; they will never see or appreciate you and will leave you emotionally drained and empty. You will never be enough for them because they are never enough for themselves.
The best thing to do is LEAVE.
Leave for your sanity and peace of mind. They may make attempts to harass you with calls, texts or even send people to you after they have processed the rejection, block them, constantly remind yourself that you deserve better, build a strong network of support system from friends and families who can always remind you that you don't deserve to be treated less.