Finding encouragement in times of fear
Fear is a natural human emotion that can often paralyze us, hindering our progress and robbing us of joy. As Christians, we are not exempt from experiencing fear, but we are assured that God is with us, ready to provide comfort and encouragement. In this blog post, we will explore how to find encouragement when fear grips our hearts and how to trust in God's promises to overcome our anxieties.
Seek God's Presence:
When fear overwhelms us, the first step is to seek God's presence through prayer and meditation. Spend time in quiet reflection, pouring out your fears and concerns to Him. Remember that God is always near, ready to listen and provide comfort. Psalm 34:4 reminds us, "I sought the Lord, and he answered me; he delivered me from all my fears."
Meditate on God's Word: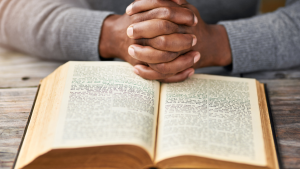 The Bible is filled with verses that offer encouragement and strength in times of fear. Take time to meditate on these promises and allow them to penetrate your heart. Verses like Isaiah 41:10, "So do not fear, for I am with you; do not be dismayed, for I am your God. I will strengthen you and help you; I will uphold you with my righteous right hand," remind us of God's constant presence and His ability to strengthen us.
Surround Yourself with Encouraging Community:
God designed us to live in community, and during times of fear, it is crucial to surround ourselves with fellow believers who can offer support and encouragement. Seek a trusted friend, mentor, or pastor who can pray with you and speak God's truth. Ecclesiastes 4:9-10 reminds us, "Two are better than one because they have a good return for their labor: If either of them falls down, one can help the other up."
Recall God's Faithfulness: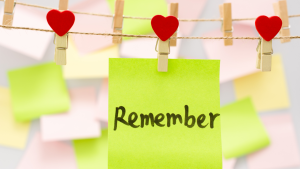 In moments of fear, it is essential to remember God's faithfulness in the past. Reflect on the times when He has delivered you from difficult situations or provided for your needs. This reflection will strengthen your faith and remind you that God is trustworthy. Psalm 56:3-4 says, "When I am afraid, I put my trust in you. In God, whose word I praise—in God, I trust and am not afraid."
Surrender Control to God:
Fear often arises from our desire to control every aspect of our lives. However, as Christians, we are called to surrender control to God and trust in His perfect plan. When fear grips us, we must remind ourselves that God is in control and that He works all things together for our good (Romans 8:28). Surrendering control to God allows us to find peace and encouragement, knowing that He is guiding our steps.
Focus on God's Character: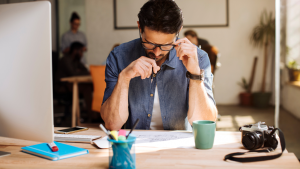 In times of fear, it is crucial to focus on the character of God. Remind yourself of His love, faithfulness, and sovereignty. Reflect on His past acts of deliverance and provision. Remember that God is greater than any fear we may face. Psalm 56:11 says, "In God I trust and am not afraid. What can man do to me?" Trusting in God's character brings encouragement and reassurance, knowing that He is with us every step of the way.
Serve Others:
One powerful way to find encouragement in times of fear is to shift our focus from ourselves to serving others. By reaching out and helping those in need, we not only demonstrate God's love but also experience the joy and fulfillment that comes from selflessness. Serving others reminds us that we are part of a larger community and that we can make a positive impact even in the midst of our own fears.
Conclusion:
Fear is a common human experience, but as Christians, we have the privilege of finding encouragement in God's promises. By seeking God's presence, meditating on His Word, surrounding ourselves with encouraging community, recalling His faithfulness, surrendering control, focusing on His character, and serving others, we can overcome fear and find strength in Him. Remember, as 2 Timothy 1:7 assures us, "For God has not given us a spirit of fear, but of power and of love and of a sound mind." Trust in God's promises, and let His encouragement guide you through every fear-filled moment.
To further encourage you, here are scriptures to help strengthen your heart in times of fear.
20.'For I am the Lord, your God, who takes hold of your right hand and says to you, Do not fear; I will help you. Do not be afraid, for I myself will help you,' declares the Lord, your Redeemer, the Holy One of Israel." ~ Isaiah 41:13-14
Scriptures culled from Grace Baptist Church of Blue Bell
Other similar posts to read :
How to grow spiritually as a busy mom