HOW TO BECOME SEXUALLY IRRESISTIBLE TO YOUR WIFE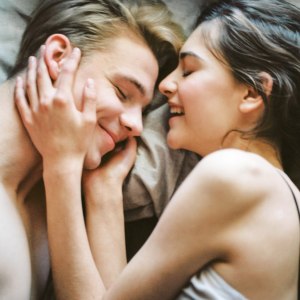 Is your wife  always turning your sexual advances down every time you make moves ?  Does she get angry at you for no reason most times? Does she bring up a cold attitude whenever you try to initiate love making with her?

You are frustrated because you can't wrap your head around your wife's cold response towards you. You are wondering how to get her to say yes to you whenever you are in the mood.

Well, it is simple. Women are not difficult beings once you master the art of loving them rightly.
When a woman is rightly loved, her man becomes irresistible to her.

If you can follow the advice listed in this post, you will become automatically irresistible to your dear wife and she won't turn down your sexual advances anymore.

Here are ways you can become sexually irresistible to your wife.

1. SPEAK THE RIGHT WORDS TO HER.

 Your words are spirit that will move your wife and stir her into action, let her feel loved, let her know you want to be with her because you love her and not because you are in the mood to get down with her. 

Prepare her mind from the start of the day with the right words.Get romantic with her, send her romantic texts at work, something like ' hey Honey, I can't wait to oil your punani tonight'. It works , her mind will be on you all day when you make her anticipate love making. 


2. HELP HER AROUND THE HOUSE

This is a very important one.There is no woman who doesn't like act of service , lighten her burden. Don't leave her alone to do all the work in the kitchen and around the home while you cross your legs watching EPL and expect that after all the stress, she would allow you to enter the place. The less tired she is, the more likely she is going to allow you do the do.


3. SPEAK HER LOVE LANGUAGE

Everyone has a love language, you can read more about  "the five love languages here"  to find out your wife's exact love language. 
Speak her love language as often as possible, buy her gifts if she likes it, hold her hands always if physical touch is her  love language, tell her you love her everyday and at all times,no day should pass without you reaffirming your love to her in words.
The more loved she feels, the more she will find you irresistible.



4. SEDUCE HER.

 Men ought to also seduce their wives. Dance for her, wear nice underpants that reveal and accentuate your manliness, smell nice and sexy.
Seduce your wife, let her long for you, stop wearing ugly underwears around the house, shave your armpits and private area, look neat, smell nice.


5. LISTEN TO HER.

 Truth is most  men don't know how listen, they only hear and this hurts.Not paying enough attention to your wife's feelings, shutting her up and being insensitive to her plight is bad.

 You will only make her grow resentful towards you. Filled with accumulated emotions and anger and waiting to explode. You don't want to ask such woman for sex. 
Matter of fact, an angry woman won't find you sexually attractive.


6. APPRECIATE AND COMPLIMENT HER

 Appreciating your wife doesn't reduce your manliness. Being a  wife and a mother is a lot of work, show her appreciation for all she does in the home, thank her for making your meals, caring for the children and even for being your wife.

 Notice when she makes new hair , compliment her look in that new dress. A well appreciated wife will always want to do more.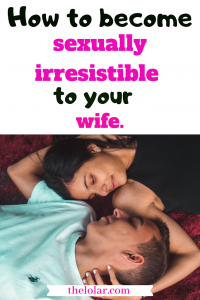 7. MAKE HER FEEL SAFE AND PROTECTED.  

No woman likes to feel insecure in her own marriage. Give her physical and emotional safety. 
Stand up for her when others put her down, make the kids and your family respect her. Don't disregard her opinions arrogantly,  don't call her names, never bring her down, criticise her constructively. Stop calling your wife a foolish woman, it takes foolishness to marry foolishness. 
When you make your wife feel safe and secured in your home, she gives her body to you without fear.


8.MAKE HER SEE SEX AS AN ACT OF LOVE, NOT JUST A MARITAL OBLIGATION

 Spend more time on foreplay,  most men don't.  
Don't just jump on her because she is your wife and it is her obligation to grant you access whenever you want it.
 The more you make her see sex as just an obligation , the more she would lose interest in it.
 In marriage, sex is an act of love; a reason why I love to call it "love making" and not sex.
 Let it not be centered around you ejaculating alone, learn how to give your wife pleasure too, that's what real men do. Communicate with her and work things out so the pleasure won't be one sided.
When you give a woman orgasm, she is never going to deny you, who doesn't like orgasm. So take your time,  study your woman, know her hotspots and explore them, stop rushing in and rushing out.
And in case, there are few issues such as premature ejaculation or erectile dysfunction,  seek help, there is always a solution to every problem. It shouldn't be the end of your sexual life.
God wants us to enjoy love making in our marriages, do the right thing and see your wife always ready and willing.

May your marriage blossom!